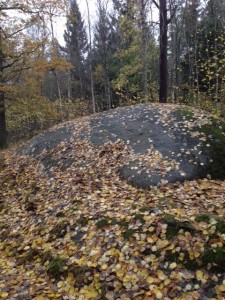 Gary Watson learnt  a new Finnish word this week: sisu. It sums up the Finnish national character and is extremely difficult to translate. Guts, perseverance, courage, sheer bloody-mindedness. The Finns have one of the most difficult languages on the planet in which they take great, almost perverse, pride. Learning Finnish certainly takes a lot of sisu!
I felt he needed it as he had the assignment of explaining Swedish business culture to a Finnish chap from Turku who is relocating to Stockholm with his family. A few times a year, we get jobs like this for an American company, Casus, who specialise in helping ex- pats who are moving to a new country to get settled in. Normally it's for someone who has scarcely set foot in Sweden. Explaining Sweden to a Finn is a completely different kettle of fish. Two countries with a common history and many similarities but also a lot of subtle differences.
I stumbled across this excellent article about sisu which refers to it as "the Finnish stiff upper lip" which was an interesting variation. An excellent read!
https://emotionsblog.history.qmul.ac.uk/2012/10/sisu-the-finnish-for-stiff-upper-lip/
Finland was a province of Sweden until the Napoleonic wars, after which it became a Russian protectorate. It achieved independence in 1917. As a "young" country, it has a lot to be proud of. My personal favourites include:
Tove Jansson – creator of Mummintroll and the writer of several other fine novels for adults
Nokia – the rubber company that became world leaders on the mobile phone market
Ari Kaurismäki –  the wonderfully distinctive , hilarious and extremely Finnish film director
Lordi – the metal band that achieved the impossible and won Eurovision for Finland.
Untranslatable words that sum up a national character is a fascinating topic. Lagom (just right – Swedish), hiraeth (homesickness tinged with regret – Welsh), saudade (melancholy – Portuguese), Sehnsucht (longing- German), mono no aware ( awareness of transcience – Japanese) and duende (a magic feeling in response to a work of art – Spanish).
Guaranteed to get a conversation started with someone who speaks that language.